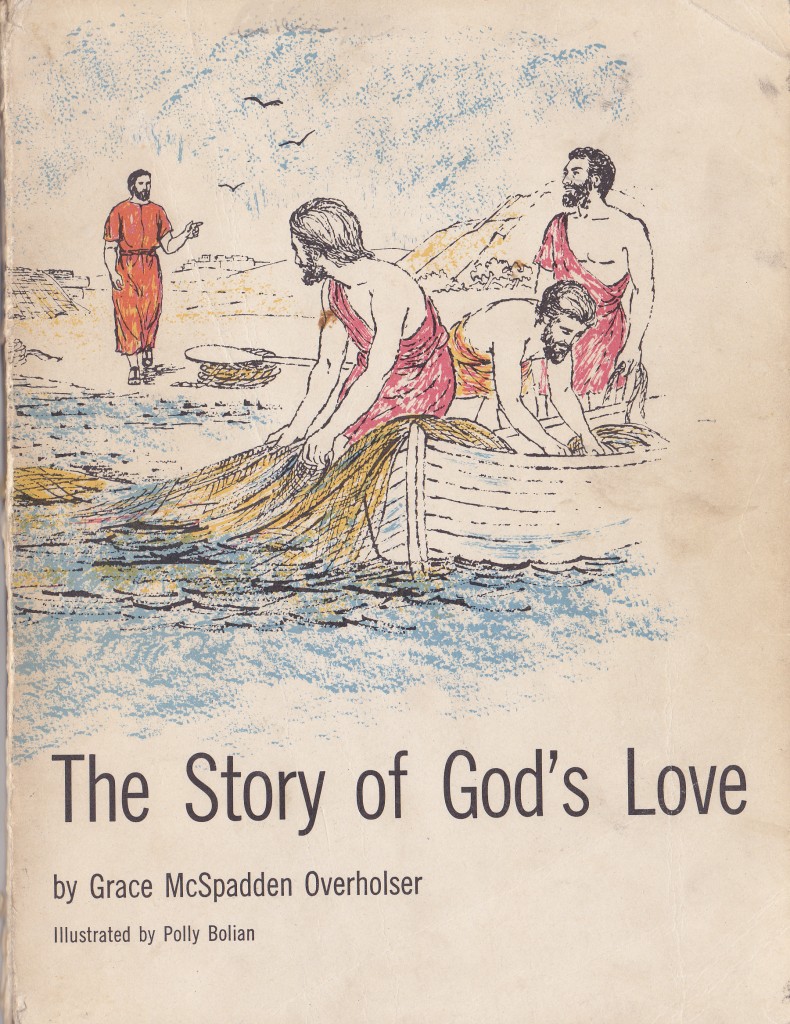 This is my favorite Sunday School book of all time.  I liked it so much, I took it home and read it over and over again. I've hung onto it for over 40 years. It begins like this:
Did you know that the Bible is one story–the story of God's love for people like you and me?
The stories in this book are from the Bible and are a part of that wonderful story. They are about people of long ago who knew God's love and answered his call to come into his family and belong to him.
I'm not sure why I loved this book so much. I had other Bible story books at home–and I read them too–but they did not occupy the same place in my affections as The Story of God's Love.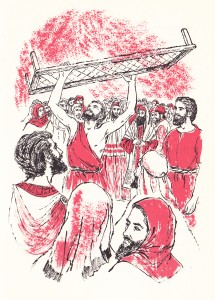 When I read it again as an adult, I recognize Grace McSpadden Overholser's talent for writing dramatic narrative and conversation which captured my imagination. I'm sure Polly Bolian's illustrations were important too because they conveyed character and emotion. (Bolian is a well-known illustrator of Nancy Drew books which I was also reading about this time.) And I see from the brief author's biography at book's end that "Susan Hiett, a seven-year-old friend from Memphis, Tennessee, read all the stories in this book while they were being written."  Perhaps her efforts were the secret ingredient.
But honestly, I'm not sure that I can explain it, and I can't be sure that you would have the same experience if you picked up a copy. All I know is that this book is part of the story of God's love in my life. A curious thing.