If you want a picture of Advent to hold in your mind, the Ghent Altarpiece is about as good as it gets. Painted by Jan van Eyck in the 15th century, the altarpiece is one of the most extraordinary things a human being has ever created. Consequently it's been the victim of crime and theft, but it's also been photographed and analyzed in astonishing detail by the Getty Foundation. Their website "Closer to Van Eyck" is your Advent devotional for today. Spend some time exploring–macrophotography will let you zoom in to ponder every flower and angel's wing.
Like a Lessons and Carols service, the Ghent Altarpiece moves through the history of God's relationship with humanity: from Adam to the Annunciation to the Adoration of the Lamb.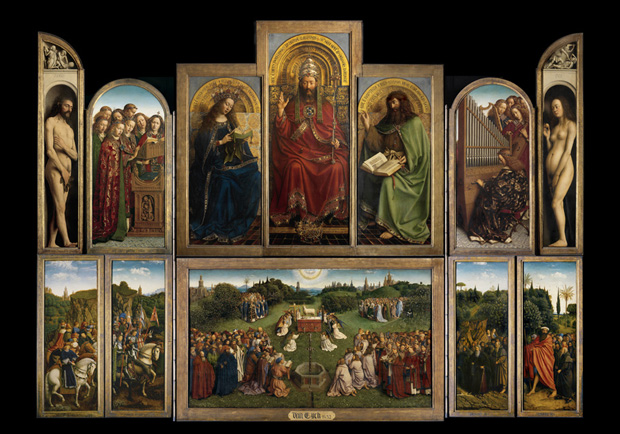 There are prophets proclaiming. There's music and singing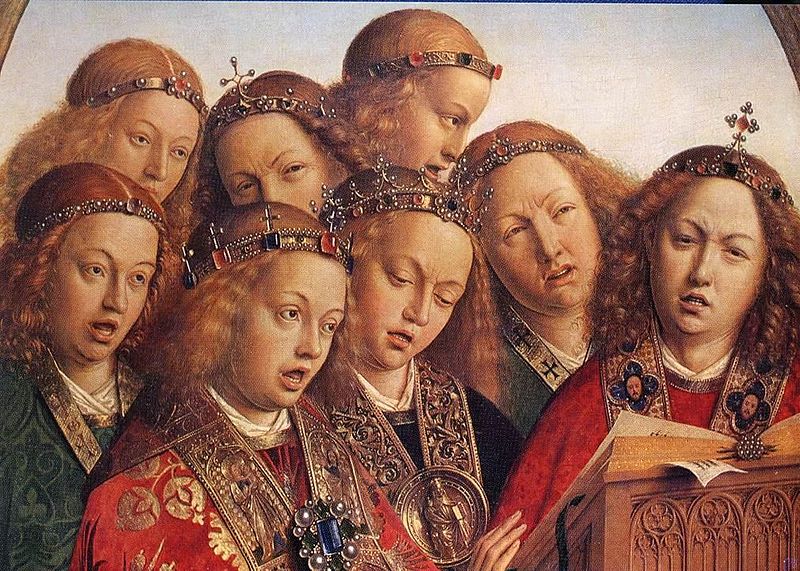 and sumptuous beauty everywhere you look.
And like Lessons and Carols, the painting leads us on a journey from Creation and the Fall to triumph and worship:
Then I looked, and I heard around the throne and the living creatures and the elders the voice of many angels, numbering myriads of myriads and thousands of thousands, saying with a loud voice, "Worthy is the Lamb who was slain, to receive power and wealth and wisdom and might and honor and glory and blessing!"

Take some time to inhabit salvation's story. Look closely at Van Eyck's masterpiece. Wonder and marvel–because that's what we need to feel as we draw near to Christmas.