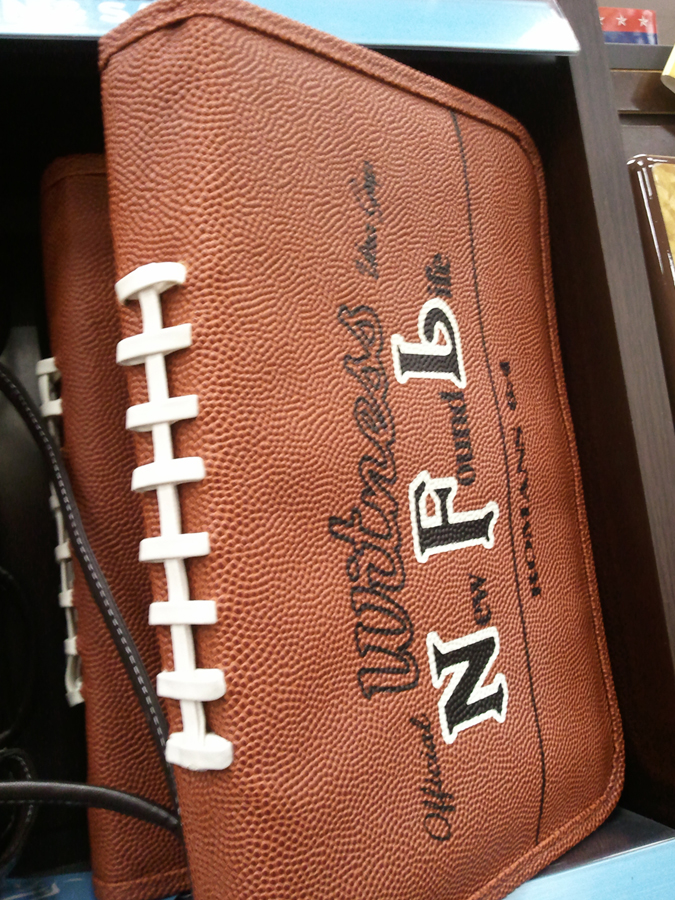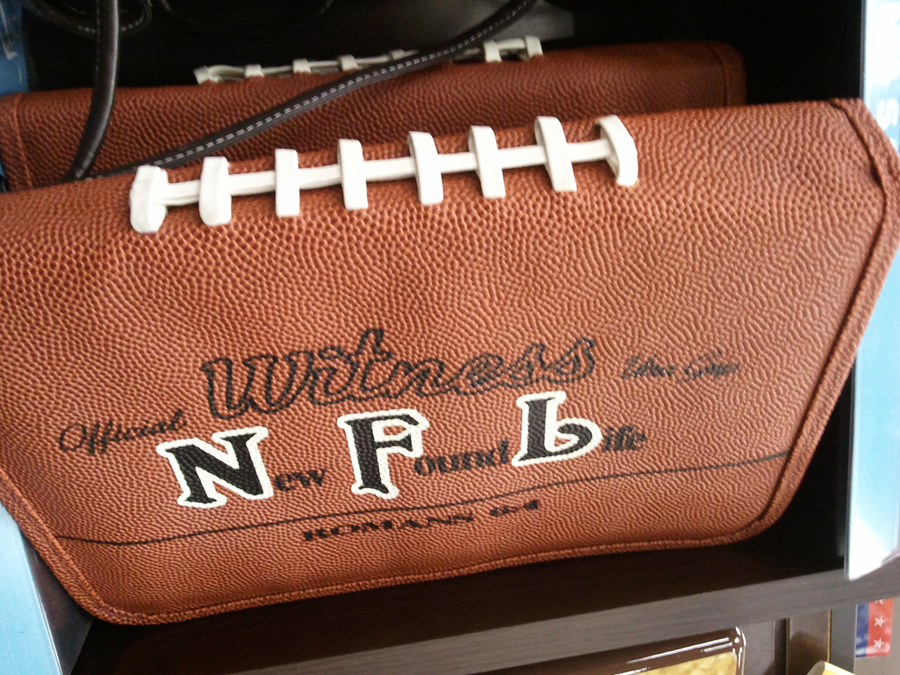 We were therefore buried with him through baptism into death in order that, just as Christ was raised from the dead through the glory of the Father, we too may live a new life. Romans 6:4
There are only certain places in this country where you can go to find a really good selection of Bible covers. I happened to be in one of those places a few years back and took these pictures.
Bible covers can be functional. The Bible I've used since fourth grade wouldn't hold together without the plain black canvas cover that surrounds it. Other Bible covers make a statement–about faith or fashion. They may declare, "I am a Christian," or they may demonstrate that scripture is so much of your identity that it's been incorporated into your ensemble. They can disguise your Bible so no one will realize what you're carrying. And then there are the covers that are designed to be conversation starters–because witnessing is easier and less intrusive if it begins after someone asks, "What is that?"
Of all the bits of Christian material culture out there for purchase, Bible covers are one you can usually count on to elicit feelings. The idea of carrying your Bible around with you so much that it needs a cover is foreign to many Christians. Even bringing your personal Bible to church (so you might take notes in it or follow along with the reading!) seems a little too fervent for some. And for others, the idea of having fun with the Good Book is profoundly uncomfortable. The danger of being tacky or disrespectful is just too great.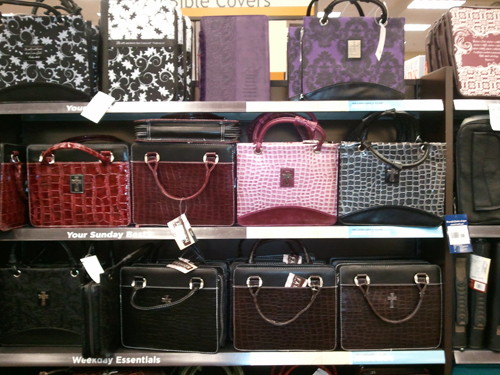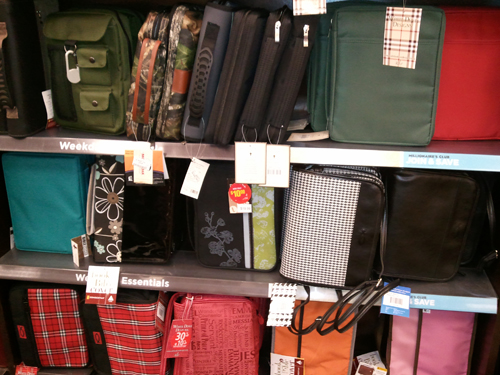 Whatever your feelings on this matter, you should know that the history of protective and decorative Bible covers goes back more than a thousand years. Medieval Bibles were handmade, not printed, so people went to great lengths to house these precious works in suitable coverings. I doubt that any of our current bookstore offerings will survive to 3016, but they might last 100 years, and I wonder what history will imagine they meant.