I've been looking at postcards again.
Here's one sent by Mrs. Gridley in 1912
and a lovely, delicate drawing of children listening to a Rally Day greeting over crystal radio headsets.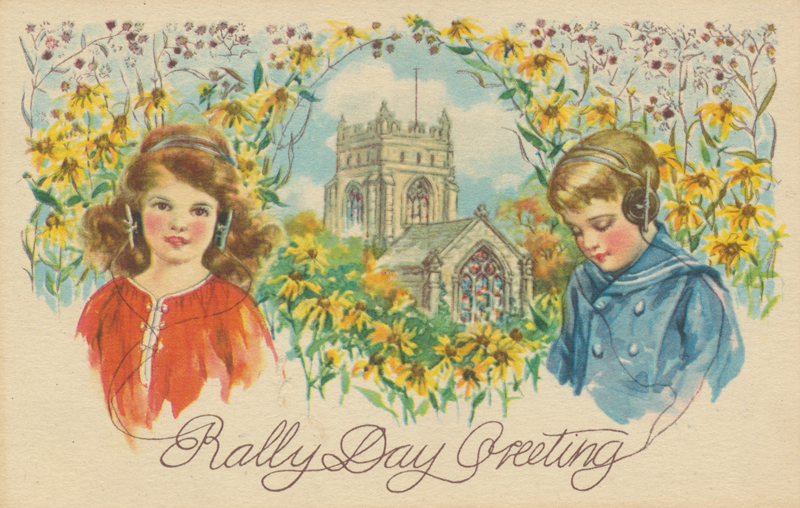 And then I found this invitation to a youth group outing with Peter Max-inspired fireworks.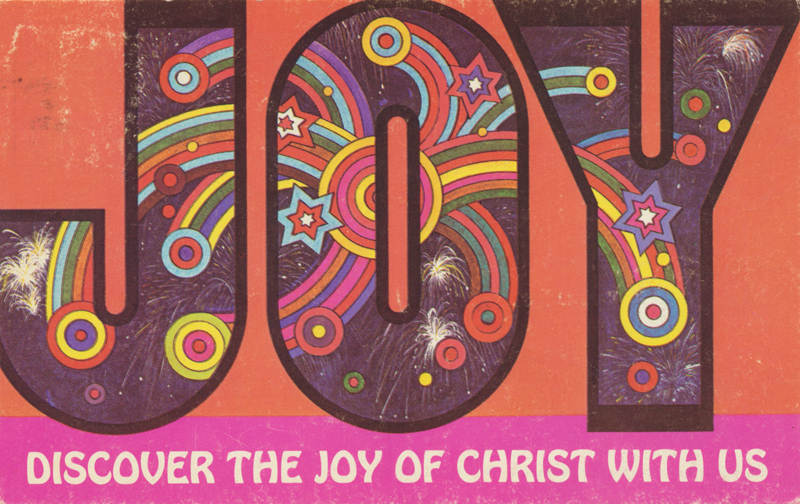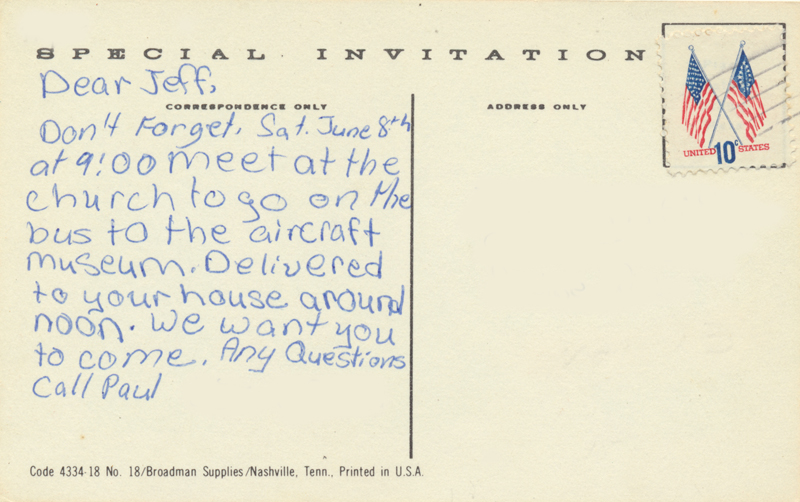 A few traces of the Church's imagination and practice that happened to catch my eye.